News
THE WINNERS of the 39. International Young Audience Film Festival ALE KINO!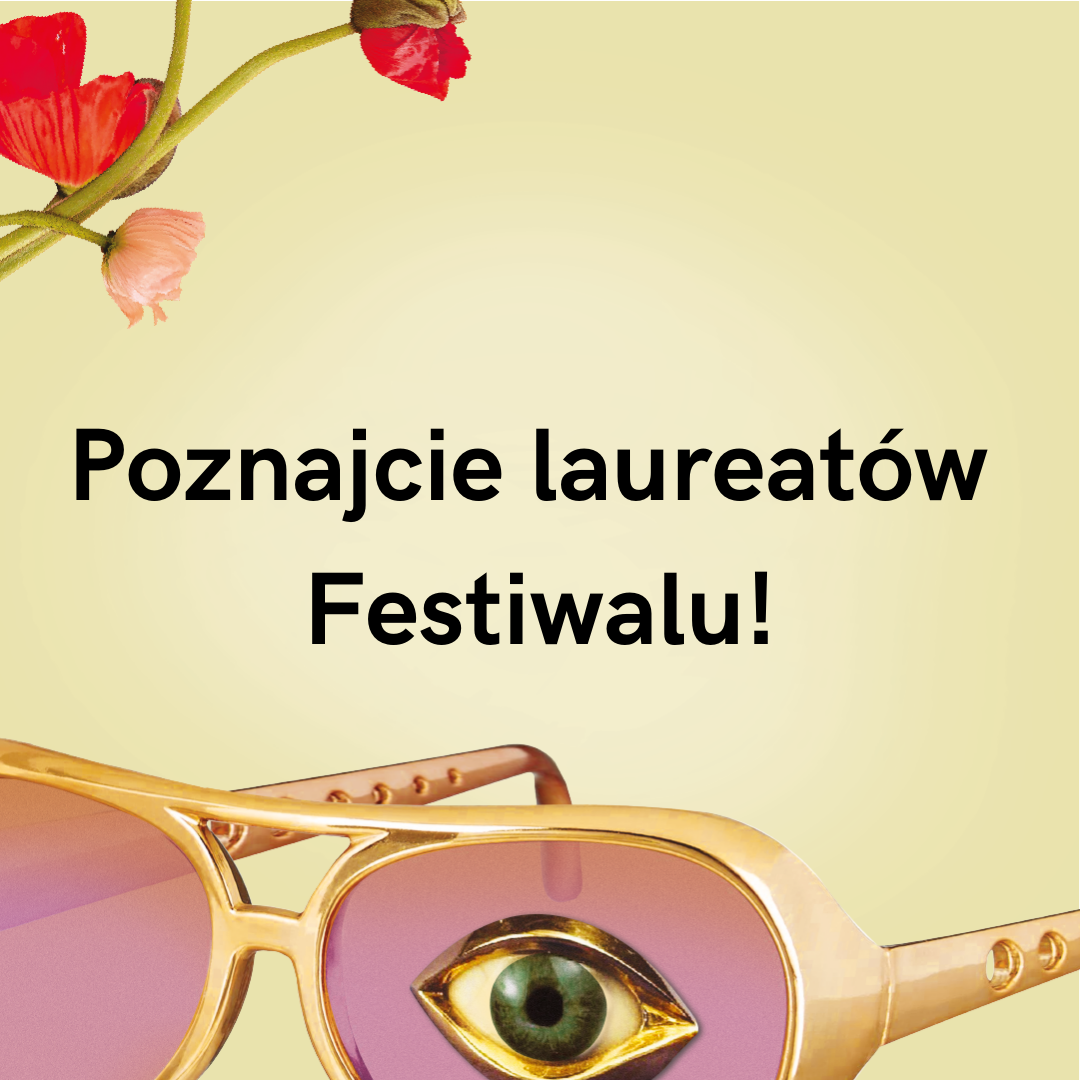 LITTLE GOATS ON TOUR Grand Prix The Grand Audience Choice Award
Ella Bella Bingo, Frank Mosvold, Atle Solberg Blakseth, Norway 2020
AWARD OF ZEF FILM EDUCATORS TEAM
Feature film for children
My Dad is a Sausage, Anouk Fortunier, Netherlands 2021
Don't be fooled by appearances and the title. This is a story about very human issues, which will allow us to get to know and understand each other better. A story showing that nobody is perfect, but both parents and children have the right to follow their dreams and plans instead of standing still, even at the risk of being ridiculed; to leave the safe basement full of supplies when the world is about to end, and do something to prevent it. And if it leads us to patching up the generation gap with something we all have in common, a mutual passion or interest, and to accepting both sausages and their vegan substitutes, both sides will gain enormous strength and support in the fight against adversities.
All the elements in this film – the pace, the acting, the theme and perspective, the animated parts – form a harmonious whole. At times amused, at times touched, we do not want to take our eyes off the screen.
As the main character says: "To make or not to make?" Of course to make... more films like this.
The honourable mention of the ZEF Film Educators Team goes to the film Kids Are Fine, directed by Lee Ji-won.
How, and if at all, should we talk to children about the most difficult issues like illness or death?
Should we wrap them in cotton wool or make them aware that there are different shades of grey in life? Are kids sure that they can handle the world, especially in these strange, pandemic times? This is exactly why a film like this is needed. A story told in a calm and touching way, but one that also feels true. A story acted out so naturally by fantastic young actors.
Feature film for young people
La Traviata, My Brothers And I, Yohan Manca, France 2021
It gives the viewers what they long for and expect from a film: tenderness. There is still room for feelings that are true and give strength, even in a brutal world. The film is about love present in every aspect of life: from its hardships to the most intimate moments
The ZEF Honourable Mention to the film
Tigers directed by Ronnie Sandahl
FOOTBALL GOATS
Tigers, Ronnie Sandahl, Sweden 2019
We award the 2021 Football Goats to the Swedish film Tigers directed by Ronnie Sandahl – for breaking taboos and realistically showing the depressive aspects of the football industry, and the calculation of the price young athletes may have to pay for their success. An open conversation about these issues, also through the language of the cinematic art, brings hope for saving thousands of young people seeking a better life in professional football from the psychological traumas that often lead to a life of failure.
MARCIN Short Film
It's All Salt's Fault, María Cristina Pérez, Columbia 2020
María Cristina Pérez's animation It's All Salt's Fault impressed us, first and foremost, with its visual layer. The director showed the colours that the mundane reality can spark up with when juxtaposed with the sensitivity of a child; even if it still has its problems. Our attention was also drawn by the form of presenting the memories as perceived by the young heroine.
In It's All Salt's Fault the narrator's personal story, full of tragedy, was skilfully combined with universal humour. We also appreciated the subtlety and sincerity in which the film's subject matter was built. The artistic means that the filmmakers decided on correspond perfectly on all levels – a technically simple animation is complemented with the words uttered by a little sloth.
Having the reasons above in mind, we think that It's All Salt's Fault deserves the Marcin award for the best short film for the younger audience – also because it skilfully weaves social issues into an animation.
MARCIN Feature Film
Murina, Antoneta Alamat Kusijanović, Croatia, Brazil, USA, Slovenia 2021
The Young People's Feature Film Jury awards the Marcin Award to Murina by Antoneta Alamat Kusijanović. We believe that this piece is an example of unpretentious and intelligent initiation cinema. The director depicts the universal dilemma of leaving the family nest, also embedding into it a feminist narrative about women's dependence on men in a patriarchal reality. In Murina, Kusijanović also shows a world of unsatisfied desires, which, placed in the Mediterranean landscape, looks almost like a paradise... And just like in paradise, here the forbidden fruit also seems to have the sweetest taste but can bring horrible consequences. Insatiable stares or delicate brushes against skin make this film both sensual and subtle. The director presents the local culture in its most everyday form, mixing the sound of waves crashing against the rocks with the charming strokes of guitar and tacky Croatian disco. While presenting a story of entering adulthood, Murina does not renounce any genre combinations – it is a pure initiation thriller and a delightful debut at the same time.
MARCINEK Short Film
The Finger of Death, Mazarine Miloudi, Mélanie Levaux, Oriane Gros, Pauline Mahieu, Sébastien Pagès, France 2020
We, THE CHILDREN'S JURY FOR SHORT FILMS, namely Hela, Maja, Stasiu and Mateusz, present the MARCINEK award to the 2020 French The Finger of Death by Mazarine Miloudi, Mélanie Levaux, Oriane Gros, Pauline Mahieu and Sébastien Pagès. It deserves this award primarily because it carries a wise message to care for our planet. In a light and, at times, funny manner, it shows a serious or even dramatic story of the destruction of nature and animal extinction. It also proves that, surprisingly, the finger of death does not belong to the Madagascar snake, but to man. The visual side, indigenous music and great sound effects all deserve special mention as well.
Special mention
Two equal honourable mentions for:
Ole Luk-oie directed by Joanna Jasińska-Koronkiewicz, for an amazing and beautiful plastic vision combined with a deep message related to accepting the death of loved ones.
Story about Why Devil Limps directed by Paweł Kleszczewski and Kasia Zimnoch for their brilliant animation, but also for popularising the folklore and dialect of Podhale (Polish Highlands).
MARCINEK Feature Film
Kids Are Fine, Lee Ji-won, South Korea 2021
We, THE CHILDREN'S JURY FOR FEATURE FILMS, namely Ania, Iga, Julia, Kasia, Zosia and Bartek, present the MARCINEK award to the 2021 South Korean Kids Are Fine, because it raised an important issue of a child having to cope with difficult life situations in which his family ended up. Despite adversities and with help of his friends, the protagonist gets by as best as he can. The film evokes various emotions in the viewer: from joy, to affection and sadness. It is a film about sacrifice, understanding death and the essence of life.
Special mention
Two equal honourable mentions for:
Angel directed by Dennis Bots shows that it's worth being yourself and that you don't have to change yourself to become popular among your peers. It's enough to have a group of supportive friends. The road to realizing this is full of twists and turns: both funny and dramatic.
The Republic of Children directed by Jan Jakub Kolski shows that family is the most important, even if it is not typical, and money does not bring happiness. It teaches tolerance to differences, showing the real world intertwined with the fantastic, mythical and legendary.
INTERNATIONAL JURY OF FILM EDUCATORS AWARD
Buladó, Eché Janga, Netherlands, Curaçao 2020 
The International Educators Jury, consisting of Agnieszka Powierska, Hanna Reifgerst and Pavel Bednařík, awards the Film Educators' Award to the film Buladó directed by Eché Janga.
Jury appreciates the excellent cinematographic qualities of this film, as well as the original story of an outcast girl and her complex relation to a missing mother and tormented father. Film gives the audience a unique sense of cultural clashes of inhabitants of the exotic community at Curacao and spiritual dimension in the lives of three generation family. Stunning imagery, vivid depiction of main characters and symbolic, mystical atmosphere are the core of this coming-of-age story full of loss, mourning and counselling with the spirits of the dead.
Special mention
Jury would also like to award special mention to two other films, My very own circus (Myriam Bouchard) and Kids Are Fine (Lee Ji-won). Both films provide us with exclusive insight into incomplete families and main young characters, whose bold and resilient approach to tackle their lives and fate are emotionally convincing, as well as encouraging.
Jury members would also like to recommend to film producers, screenwriters and directors to focus on family relations and complex reality. Dead or dying parents are mostly just story starters, but they are not that common in everyday reality.
AWARD OF THE EUROPEAN CHILDREN'S FILM ASSOCIATION
Calamity – A Childhood of Martha Jane Cannary, Rémi Chayé, France, Denmark 2020
The ECFA Award goes to Calamity, a Childhood of Martha Jane Cannary, from Rémi Chayé, for it's outstanding, original, aesthetics and profound exploration of the animation possibilities. This amazing adventure is told from the perspective of the young protagonist who embodies major human values promoting diversity, respect and equality between both sexes.
We were captivated by a story that breaks stereotypes, eludes genre patterns, uses the formula of a movie about the Wild West, but in an inspiring way weaves a girl protagonist into it, who, contrary to expectations, follows her path, with brave fights for her family and beliefs.
The movie takes up the subject of important contemporary values, and at the same time keeps in suspense, absorbs and is valuable entertainment for the whole family.
AWARD OF THE ASSOCIATION OF POLISH FILMMAKERS for the best Polish animated film and the best feature film for children of high artistic value
Mr Practical, Michał Poniedzielski, Dominik Litwiniak, Poland 2020
For the accurate and thoughtful combination of clear geometrical visual language and the meticulous personality of the main character. The film manifests the great need for companionship and its large impact on our lives as well as the occasional necessity of leaving our comfort zone all shown in a very funny and entertaining way.
Kids Are Fine, Lee Ji-won, South Korea 2021
Kids are fine deals with heavy topics with lightness and great empathy – a truly warm and engaging film with great little actors, whoseextraordinary, touching performances bring us close to the children's perspective.
THE ALE KINO! DEBUT AWARD
The ALE KINO! DEBUT award by PKO Bank Polski, the lead partner of the 39th International Young Audience Film Festival Ale Kino!, for the best directorial debut goes to Anouk Fortunier for My Dad Is a Sausage.
It is such a relevant story about stopping in one's tracks, fighting for yourself and your dreams, as well as about openness and mutual trust, which allow parents and children to learn from each other. What is more, the film's engaging narrative and interesting combination of a live-action plot and animation introduce the viewer to the main character's emotional world and creates a tender portrait of family bonds.
GOLDEN GOATS – the best short film for children and young people and a financial award for the director in the amount of EUR 1.500
Emsahar, Hassan Al-Jahni, Qatar 2021
For the exceptional storytelling which smoothly guides the viewer through its clear and yet beautiful message while subtly balancing between the subjects of loss and acceptance. This poetically layered film illustrates the complexity of the constant and interweaving relation between life and death leading to a touching feeling of emotional peace at the very end.
The Lamb of God, David Pinheiro Vicente, Portugal 2020
For the astonishing balance between sound, visuals and narrative where each of the elements opens the door to another meaningful dimension. The symbolic and magical atmosphere of the film reveals the mystery hidden behind many strong oppositions: pureness and sinfulness, brutality and subtlety, innocence and darkness. The filmmaker creates something that reaches beyond the conventional storytelling and invites the viewer to the intriguing dance of understatements, secrets and ambiguity.
GOLDEN GOATS – the best feature film for young people and a financial award for the director in the amount of EUR 4.000
La Traviata, My Brothers And I, Yohan Manca, France 2021
Out of 12 films in the competition "La Traviata, My Brothers and I" by Yohan Manca has stayed in our minds the most. We were impressed by the subtle portrayal of family dynamics and the way director described the relationship between four brothers without resorting to black and white optics or villainous figures. Furthermore young Maël Rouin Berrandou gave a delightfully mature performance and the director found a way to incorporate opera into the film aimed at young adults, which is a feat on it's own.
GOLDEN GOATS – the best feature film for children and a financial award for the director in the amount of EUR 4.000
Calamity – A Childhood of Martha Jane Cannary, Rémi Chayé, France, Denmark 2020
Calamity – A Childhood of Martha Jane Cannary is ambitious, adventurous, empowering and honest storytelling for children of all ages. Brilliant animation, full of details and refined color palette makes each scene an unique, exceptional image. A piece of art, smart and delicate yet realistic and original.
Special mention
The Ape Star, Linda Hamback, Sweden 2021
The Ape Star is a deeply touching story with a big heart and clear message – never to settle with less than you deserve. It entertains in a very intelligent way and even an adult can be touched by the warmth of the empathetic, full of compassion characters.The film will surely win the hearts of the young audience.
PLATINUM GOATS
The Platinum Goats 2021 goes to Frances Andreasen Østerfelt in recognition of the designed and execution of the puppets, designed scenography as well as the script for the film The Fantastic Flowershop directed by Paweł Partyka, made in the Se-Ma-For Studio as a coproduction with Danish Partyflex, as well as for her excellent, effective input in the co-creation of the image of the Ale Kino! Festival through her faithful and creative presence at our events for twenty years.