Ale Kino! Industry / Education Pro online
Ale Kino! Industry / Education Pro online is a fringe event of Ale Kino! Festival. A meeting and discussion platform devoted to children cinema, it brings together the film and education environments.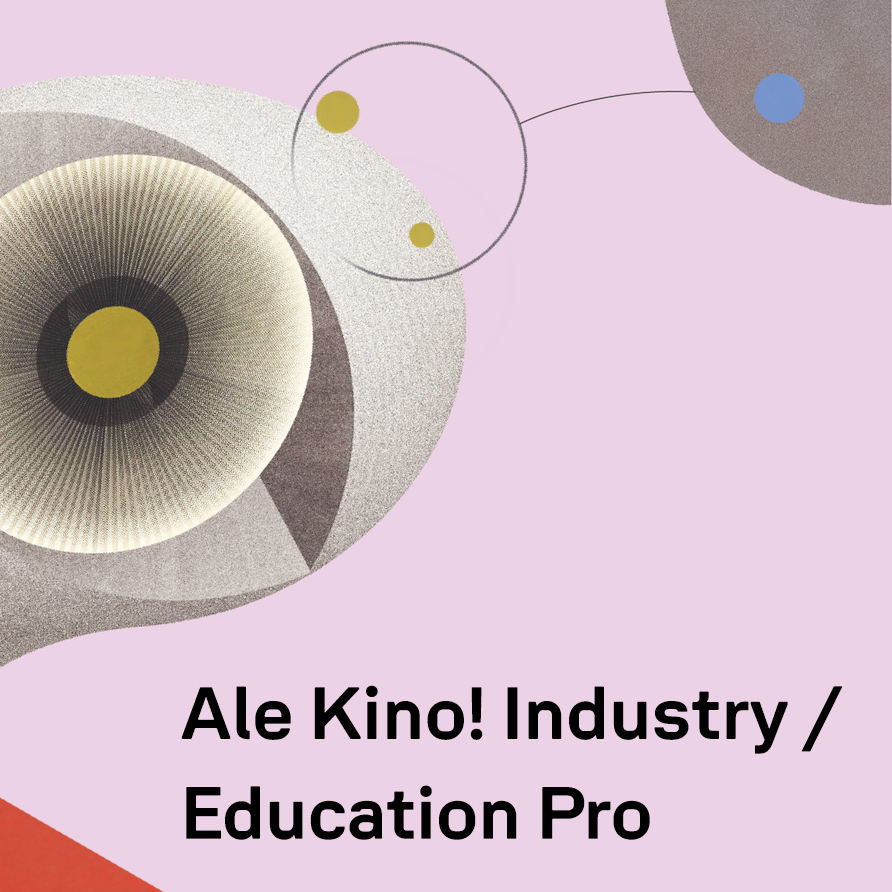 Until recently, in our country, cinema for children and young adults, was still treated as marginal. Currently, we are witnessing a clear breakthrough. Polish feature films are back on screens, enjoying instant, considerable, growing popularity with the audience. Interest in this type of films, also when it comes to animations, is clearly growing. This trend is stimulated by numerous programmes supporting the development of young-audience-orientated cinema. We intend for Ale Kino! Festival to be an important landmark on the map of such initiatives.
Our goal is to create a common space for debate on cinema for children, bringing together filmmakers and educators. It is in this 'commonality' that we see the greatest value of the project. Every year, the Festival is visited by outstanding educators who combine high-class pedagogical professionalism with a genuine passion for cinema. For their students, they are true guides through the world of cinematography, who see tremendous educational and learning opportunities in experiencing cinema together with young audiences. The opportunities go far beyond stereotypical entertainment or obligatory readings. Their knowledge and experience in working with the youngest ones form an excellent basis for discussing cinema for children. This dialogue will benefit all parties: filmmakers will get a clearer image of their future audience and a real understanding of their needs and interests; teachers will have the opportunity to better acquaint themselves with the process of film creation and distribution, as well as with the people involved.
This year's Ale Kino! Industry / Education Pro online will comprise two 'paths': 'Industry Pro' intended for the industry, and 'Education Pro' designed for the education sector. However, the programme is arranged in a way that gives participants a freedom of choice. They do not have to stick to the designated route but can navigate through the programme according to their interests. Some points on this map will essentially be common, fully embodying the idea of bringing together the film-making and educational environments.
Ale Kino! Industry Pro online will focus on the issues of supporting the young audience cinema as well as extending its reach. We will introduce KIDS Regio, the European initiative for the development of cinema. We will recap the 'pandemic' autumn of film festivals of this kind. And since this year's Platinum Goats go to the Dutch producer BosBros, we will listen to a master class lecture by the Dutch virtuoso Ben Sombogaart, a director whose way of thinking about cinema for children is perfectly in tune with the vision of Burny Bos, the head of BosBros, as evidenced by the films they have made together.
Within the framework of Ale Kino! Education Pro online we will discuss online film education opportunities in this challenging reality where most schools are required to educate remotely. Analysing the map of available initiatives and projects, we will consider dilemmas, look closely at problems, but also explore optimistic paths. As always, the programme for educators will provide for a space to present interesting activities carried out by the participants themselves. This year, we will introduce a preventive project on counteracting risky behaviours among children and adolescents through film therapy. Finally, we will invite participants to Saturday morning screenings. Every year, the core value educators derive from Ale Kino! Festival lies not only in learning, mutual inspiration and sharing experiences, but also, to a large extent, in meeting like-minded enthusiasts for discussions and an exchange of opinions about films. In these challenging times, we will try to recreate this vibe in the formula of an online meeting in small groups, during which participants will be able to meet with selectors of Ale Kino! and discuss the repertoire.
Jerzy Moszkowicz, Festival director