"Let more air and light in" Kuba Armata interviews Marta Karwowska, director of 'Triple Trouble'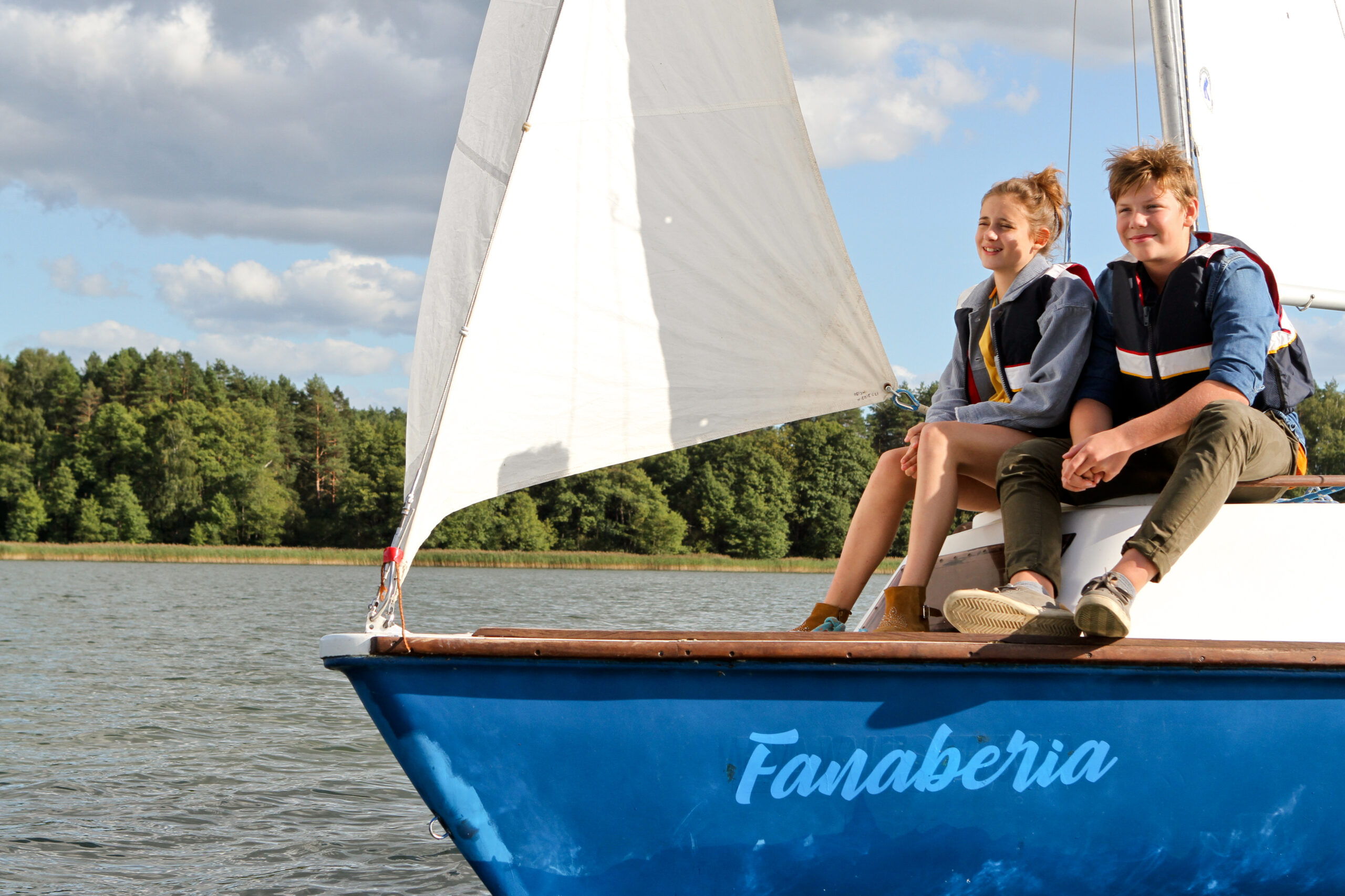 Kuba Armata: 'Double Trouble', released three years ago, was your debut as a feature film director. Some say that a successful start of a career makes it much more difficult for a director to make the second film.
Marta Karwowska: It caused me a lot of stress and dilemmas, indeed. I also found it difficult to decide that my second film will also be one for children. I felt it would pose a certain risk, label me somehow, implying that I might never be capable of making a film for adults – and I wouldn't like that kind of label. Now I know it's all up to me. All the more so that I write my own screenplays anyway. Working on set of 'Triple Trouble' turned out great. I was more daring in terms of artistic vision. What definitely also helped me with that was cooperation with Ania Skorupa – acting and directing coach.
What was it like in your case? Kalina Alabrudzińska had taken that step earlier while making her debut.
It was thanks to Kalina that I came across Ania. In her work, she uses tools which I would have probably never attempted in contact with actors. She deals with the body, emotions – but in a very primate sort of way. She gets you deep and, in effect, adult actors have an opportunity to come back to almost childlike sensing experience. Ironically, it proved the most difficult for our young cast. They have just left the place of openness and uncensored emotional expression. Now, this is the very thing that scares them the most. Even though everything was done in an atmosphere of mutual respect and mindfulness, the kids were resistant, as they found it easier to act certain things out, rather than really feel them. Observing that process alone was really inspiring and translated into many changes in the screenplay. It was the first time I have worked with someone like Ania and I believe it was extremely helpful.
The screenplay for 'Double Trouble' was based on a story your childhood friend told you. How was it this time?
'Triple Trouble' is also a real life story, but it was a bit different this time. Agnieszka and I went to Films for Kids.Pro workshops again. We had a completely different plan in mind, although it was also a summery, holiday story for kids. After the first read-through, the people present suggested that we should consider making a sequel to our first successful film. The very same evening, Agnieszka was on the lookout for various Polish crime stories related to works of art. This is how we came across the theft of 'Beach in Porville', a painting by Claude Monet, which took place in Poznań in 2000. It quickly turned out that it was something along the lines of our initial story, as it's dramatic, funny, and very absurd.
So, again, the workshops happened to be a place where not only were you motivated to work, but the direction of the work was also set, right?
It's a very stimulating work environment, both thanks to very good tutors, but also the participants themselves. It's a kind of creative writing where several people read out each other's texts, discuss them and do some brainstorming. Very often, the solutions you don't see in your own screenplay suddenly become very vivid in someone else's one.
I am surprised, I must admit, because it seems natural to continue something that proved such a success. Didn't that come to mind at all?
No, it didn't, honestly – and I can't really say why. I guess we wanted to try something new, tell a story for a bit older kids. Ironically, the sequel to 'Double Trouble', shot three years later, is exactly that. The film characters grew up, different problems are brought to the forefront, like first infatuations, jealousy. That came completely naturally, I simply tuned in to our young actors.
Why did you decide to replace Hanna Hryniewicka – who played the character of Julka in the first part – with Pola Król?
Parting with Hania was an extremely tough decision, but the reason couldn't be more trivial – she simply grew up too much. She looked more like a college student and she would never make a believable 13-year-old. I realised I could cast her in a film about a young woman, not about a girl. Writing the screenplay, I had Hania and Kuba Janota-Bzowski in mind all along. It was only at the stage of rehearsals that I understood she was too grown up for the part and it would not work. Julia Popławska, our casting director, helped us immensely at that point when she tried to convince us that there is a girl in Tri-City who is really worth considering for the role. That girl was Pola. I had the feeling that we had slim chances of finding someone as good as Hania, but, luckily, we managed to do that.
In the first part, experienced actors were important to you, as they kept the whole story in check, in a way. Here, apart from Joanna Szczepkowska who also featured in 'Double Trouble' the cast involves: Zbigniew Zamachowski, Sandra Korzeniak, and Marta Malikowska.
I had the feeling that we need to put more focus on child actors. I was therefore open to having fewer famous adult actors in the cast – but it turned out differently and I am very pleased with that. Zbigniew Zamachowski was already 'on board' at the stage of writing the screenplay. The character was in fact created with him in mind. Sandra and Marta gave me their all and brought amazing energy to the project. Sandra shaped her character out of some general brief, scraps of text. As for Marta – funny story – she accompanied her daughter who was to take part in the casting for the role of Fela. I had just watched 'Blinded by the lights', a series where she played, and driven by all that excitement I asked her if she'd be interested in accepting one of the roles. So before I even started looking, the casting had turned out to be completed.
What did you take away from the experience of making 'Double Trouble' in the context of this film?
Not long ago, I found my old notebook where I had written my lessons learned after 'part one'. The first one read that I need a person who would help me work with the kids. Someone who would warm them up, open them up and help get into deeper emotions. There is also a point that it would be great to have emotionally open children who can laugh and cry on cue. Another very important lesson learned was – as trivial as it sounds – to keep looking on the preview monitor and control what it shows. There's a lot of decision-making going on at the stage of frame planning, but it is later that we get feedback as to whether the emotion comes through or not. This time I worked in a bit different way. Before, I was with the actors all the time. Now, I left that to the first assistant director, while I sat by the preview monitor and saw what was 'being told'. It is very important in an adventure film because the details give clues related to the criminal plot. Agnieszka Dziedzic, the producer, and I knew that this time we wanted to let more light and air in the film. We felt that the darkness of 'part one' has expired. And also that we must have a dog, as all the kids loved Pulpet!
As interviewed by Kuba Armata.
"Magazyn Filmowy SFP", nr 9 (109)/wrzesień 2020