Interview
Ireland sets an example for Poland. David Freyne, the director of 'Dating Amber', as interviewed by Piotr Czerkawski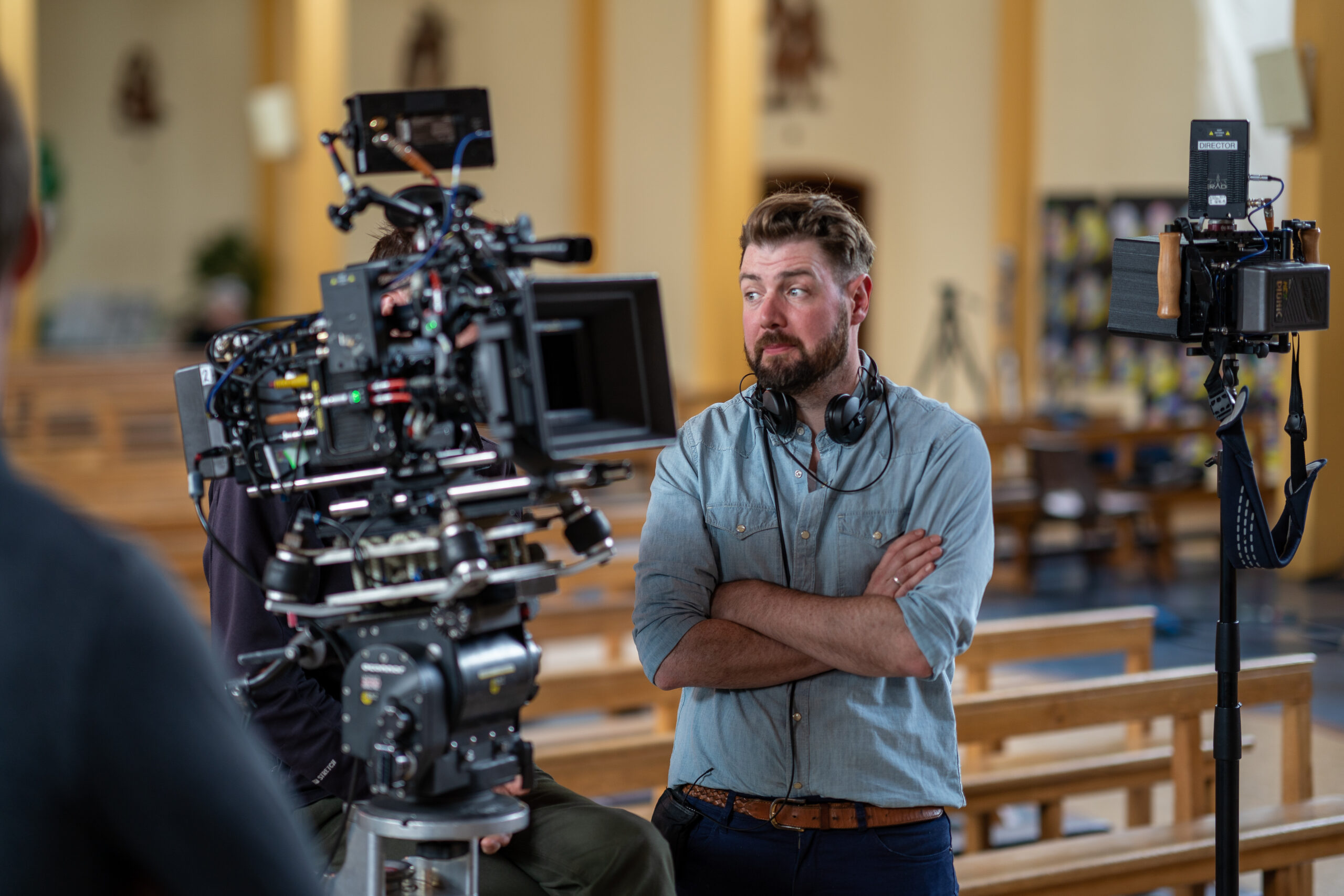 Piotr Czerkawski: In 'Dating Amber' you go back to the times of your youth, namely the mid-1990s, when Ireland seemed ultra-Catholic and extremely conservative. Do you feel that the situation has improved since then?
David Freyne: There's still a lot to be done in my country, and young LGBTQ people still need to face numerous challenges. Nevertheless, compared with the time when I was a teenager myself, as a society, we have made a surprisingly big step towards progress and tolerance. I hope that we can be an example and a ray of hope for young Poles who are now actively protesting against the extreme far-right government.
I hope that the Polish politicians will keep their word given years ago and will finally make 'the second Ireland' here for us.
Whatever happens, don't give up and be aware that we are rooting for you!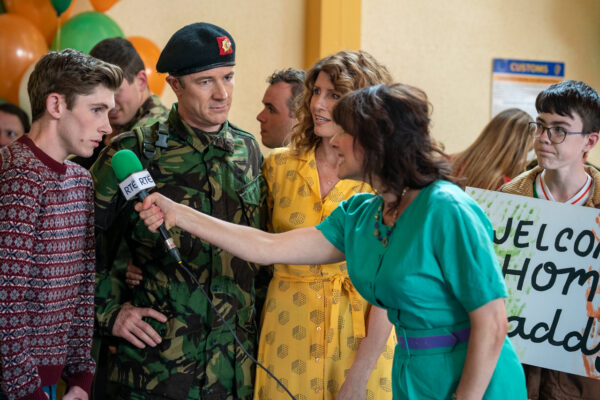 You are the best proof yourself that we can go by Ireland's example when it comes to courage. In order to make 'Dating Amber', you returned to your provincial home town. How did it feel: to stand there behind the camera after nearly 30 years?
Absolutely surreal. From the moment I sat down to write the screenplay, I knew I wanted to shoot the film in my home town, so I am pleased I managed to make this plan happen. I'd call the very experience of showing up with the camera in the places I grew up in as cathartic. Contrary to the doubts I might have had, I managed to transfer to the screen not only the traumas I experienced myself, but also the kindness and love which were also present in my childhood, and quite a lot of those, for that matter.
How did your family members and childhood friends react to the finished film?
To be honest, I was a bit worried about that. At least some of the characters in 'Dating Amber' bear a close resemblance to the people I used to know, which, as could be expected, would not be to everyone's liking. However, the reaction of the people exceeded my expectations. The film helped my relatives understand who I am and what I had to go through in my childhood. I get the feeling that this experience only brought us closer.
When you went there, did you also meet the original Amber that your protagonist was modelled on?
No, because there was never only one Amber. This charismatic, self-confident, friendly girl is the creation of my imagination – a blend of some of my friends and even myself.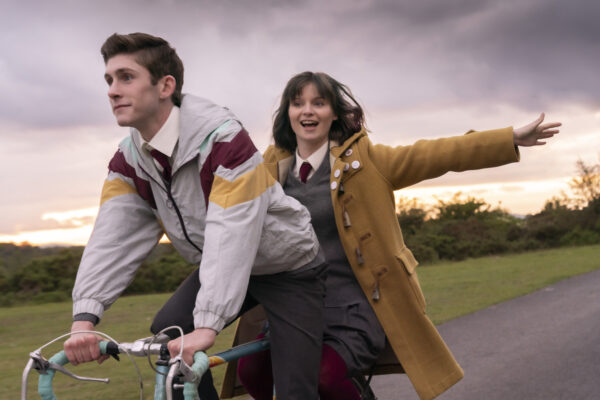 'Dating Amber' was recently presented in Poland during the Camerimage Festival which primarily focuses on the form of the competing films. In that regard, I wanted to ask you about your cooperation with your cinematographer, Ruari O'Brien – how was your cooperation going and what did you find the most important when it comes to the visual dimension of the film?
I love working with Ruari because we have very similar mentality and sense of humour, which really gives us both wings. Before getting on set, we spent a lot of time looking for photographs depicting Ireland of the 1990s, because we really wanted the viewers to get the impression that watching 'Dating Amber' is a bit like flicking through an old photo album or a picture diary. However, we didn't want to overly cling to this concept, so we ventured creative improvisation on set.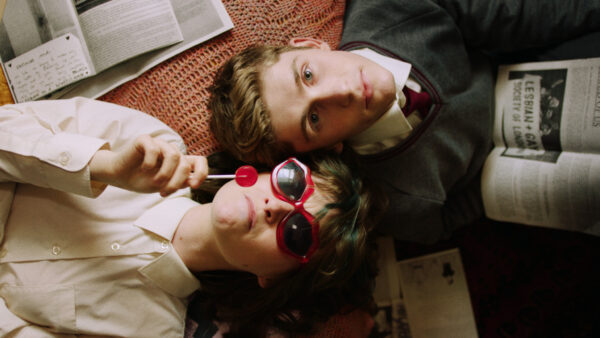 Did you have any films from that period in mind that would serve to recreate the atmosphere of the 1990s on screen?
Of course, I wanted 'Dating Amber' to exude some of the spirit of my favourite films from my youth, such as: 'Rushmore', 'But I'm a Cheerleader', 'Empire Buildings', and even 'Pulp Fiction'. But what inspired me even more than the films was the music of those years.
It sure did. In one of the first scenes we hear the song 'Mile End' by Pulp, and then the characters repeatedly talk about groups such as Blur or Oasis. Do you still find these bands important?
I have a love-hate relationship with the British music of my youth. On the one hand, I still love Pulp and Blur. On the other hand, I can't get over the fact that Brit pop promoted patterns of toxic, macho masculinity in the lyrics.
It seems to me that 'Dating Amber' is a stark opposition to this outlook on life.
Certainly so. That is why I have a really soft spot for the sequence in which Eddie and Amber enter a gay bar for the first time in their lives. I wanted to capture on the screen that unique moment when someone enters the unknown and moves from the grey, unfriendly everyday life into a world full of freedom, openness, with a touch of magical realism in the ambiance.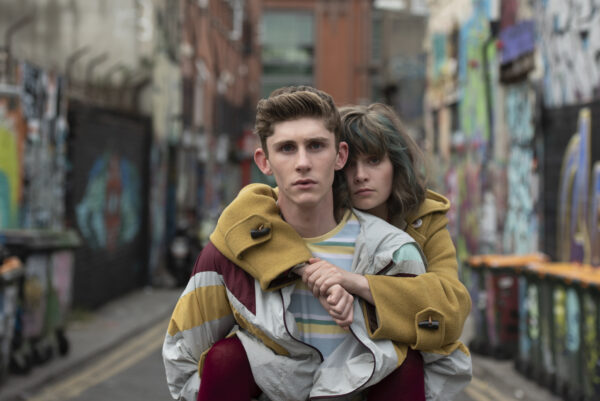 The coming-of-age story of teenagers who discover their homosexuality somewhere in the upcountry could be told by means of a depressing narrative. But you went the other way and added lightness and humour to 'Dating Amber'. Why was this so important to you?
Originally, 'Dating Amber' was to be kept in a much gloomier tone. But as time went by I thought I was making this film to somehow communicate with myself from years ago or with contemporary kids who experience the world in a similar way. Why then depress them if you can comfort them instead? It was not, of course, a matter of fooling anyone with the vision of a worry-free world, but of showing that, regardless of the worries, we can usually also count on a little hope in life.
'Dating Amber' seems to be one of those films which, because of their honesty, also provoke a personal reception from the audience. Have you encountered any reactions from the viewers that particularly moved you?
There were many of them. I was happy, of course, with all the comments from teenagers who identify themselves with the characters of Amber and Eddie. However, I attached equal importance to the comments from older viewers who felt a connection with the on-screen parents' characters. Life abounds in situations in which you want to do the right thing but you have no idea what it really means or how to achieve this goal in practice, and I am glad that there are so many people who were able to honestly admit it after watching the film.