Review
In a Young Critic's Opinion #2: 'Neddle Park Baby'
We dedicate the In a Young Critic's Opinion series to the group of young people who have been associated with Ale Kino! for years. They met us when they were just preschoolers coming to our screenings of the best cartoons; they've stayed with us, even now when they are already diligent high schoolers or adult university students. We are happy to hand them over our website and read their opinions on the films shown during the 38. edition of the Ale Kino! Festival.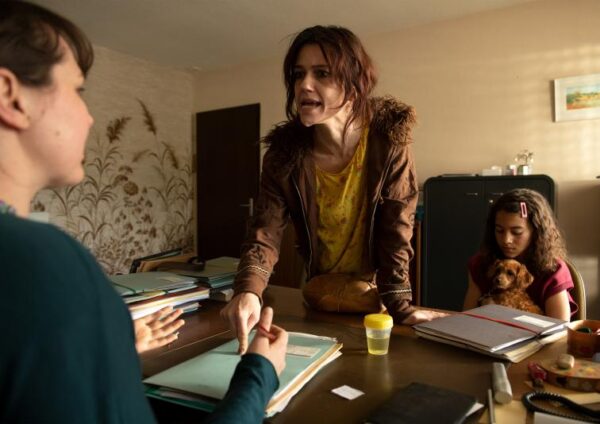 It's difficult not to become emotional while watching this film. The main character's acting makes the viewer feel what she feels, the burden she carries. It's certainly not a lightweight film that will allow you to break away from reality. Pierre Monnard has created a disturbing piece, which will surely stay in the viewers' minds for a long time. The story shown in 'Needle Park Baby' may seem unbelievable to some, but when you look at its historical context and the fact that the Needle Park really exists in Zurich, it becomes quite real. What happens to Mia could have happened to many children who weren't given the chance to grow up happily with loving parents. The main character, however, shows strength and maturity – qualities that even some adults don't possess.
You really should watch 'Needle Park Baby' online at alekino.com, on December 5th, at 6:00 p.m.
Dominika Kasperska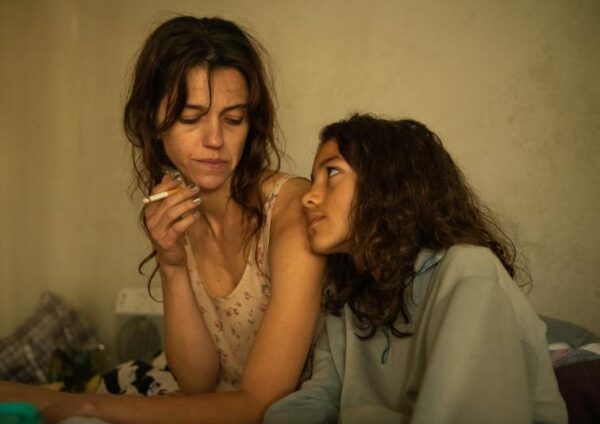 The film 'Needle Park Baby' directed by Pierre Monnard is definitely for people with strong stomachs. It takes us back in time to the 1990s, or, more precisely to 1992, when the famous "needle park" in Zurich, a meeting place for countless drug addicts, is officially closed down. The main character is 11-year-old Mia, who decides to live with her addicted mother after her parents' divorce. After moving to a small, quiet town, everything is supposed to change. After all, Sandrine promised her daughter that she would stay clean for her, stop using and they would start a happy life together, just like in the past. Unfortunately, the mundane reality and drug cravings seem to be stronger than keeping the promise.
Perhaps it is not a "pretty" film when it comes to aesthetics. There are a lot of extremely gruesome images in it, but a story that touches on such a subject cannot be pretty, simple and pleasant, and the dramatic shots add authenticity to the story, and perfectly show not only the essence of drug addiction, but also the things that people in withdrawal are capable of, and that would be hard to imagine under normal circumstances. All this happens in front of an adolescent child who enters puberty and begin to rebel, a child that needs someone to look up to. Are a drug-addicted mother and her friends good role models for Mia? It seems to me that the world of addicts shown through the eyes of a teenage girl simply has to cause shock and disbelief, and these are the feelings that accompany the viewer through the majority of the screening.
The relationship between the two main characters, in which we can see Mia's almost boundless love for Sandrine, was also presented in an interesting way. The daughter's able to forgive her mother a lot of bad things. Even the ones that seem far too serious. They're strongly connected emotionally, but how much will Mia be able to bear?
'Needle Park Baby' is definitely a moving, thought-provoking and memorable film, worthy of recommendation to all those who'd like to be made aware what addiction can lead to and, what's more, how drugs can cause you to go through hell on earth. It's a terrifying perspective, but the problem of drug addiction is present in the society and causes suffering to many people, even if no one really talks about it.
Sara Gronek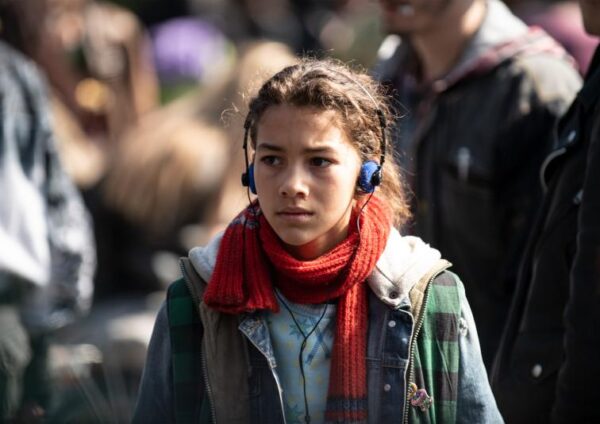 'Needle Park Baby' is a Swiss drama directed by Pierre Monnard, which premiered on January 20th, 2020. The film was presented during the 38. edition of the Ale Kino! International Young Audience Film Festival in the category dedicated to viewers over 16 years of age.
The film is set in the Swiss town of Zurich in 1992. It was then that the so-called Needle Park, a popular meeting place for many drug addicts, was closed down; and it's in this terrifying setting that we meet 11-year-old Mia whose mother's addicted to heroin. When Mia's parents get a divorce, the girl decides to live with her mother who promises to stay clean so that they can lead a happy life together. After moving to an apartment they received from social aid, everything seems to be easier. Unfortunately, not for long, as the mother breaks her promise pretty soon.
Heroin addiction makes people degenerate very fast. The life of an addicted person revolves solely around getting and taking a drug. This is what Mia and Sandrine do every day. The girl fights in vein to keep her mother away from drugs. Sandrine relapses and her condition deteriorates from day to day.
The film shows the reality of life drug addicts and their loved ones struggle through. The horrifying scenes of a mother physically fighting with her own child because she's in withdrawal are strikingly authentic. They make the viewers aware of the seriousness of drug addiction and the tragic fate of children left to their own devices by their addicted parents.
'Needle Park Baby' is the most shocking production I've ever seen during the Ale Kino! Festival. Due to its authenticity, the story made me experience extreme emotions. Mia's boundless love for her mother, completely focused on drugs, is filled with great sadness, and the fact that a "needle park" like this ever existed is both shocking and terrifying.
It's a production that definitely makes you think for hours after it ends. In my opinion, it's a truly unique film in every aspect, and I recommend it to anyone. It depicts tragic living conditions of drug addicts and becomes a warning against drugs that destroy not only those who take them but also their loved ones.
Olga Bosak