Review
In a Young Critic's Opinion #1: 'The Drummer and the Keeper'
We dedicate the In a Young Critic's Opinion series to the group of young people who have been associated with Ale Kino! for years. They met us when they were just pre-schoolers coming to our screenings of the best cartoons; they've stayed with us, even now when they are already diligent high-schoolers or adult university students. We are happy to hand them over our website and read their opinions on the films shown during the 38. edition of the Ale Kino! Festival.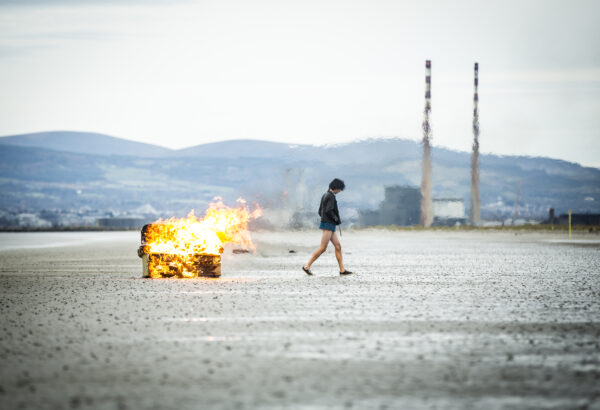 'The Drummer and the Keeper', directed by Nick Kelly, is the first film I have seen at this year's 38. edition of the Ale Kino! International Young Audience Film Festival. I have to admit that it was an incredibly good choice and a promising beginning, because the film matched my taste perfectly.
This is primarily a story about two young boys, Gabriel and Christopher, who are struggling with mental disorders. The former was diagnosed with bipolar disorder and the latter with Asperger's syndrome. Gabriel's a drummer starting his adventure with rock music, while Christopher has grown up in a facility for young people with mental disorders. These two completely different worlds meet during a football game and, to everyone's surprise, begin to interact and complete each other. It's also a story about crossing borders, trying to find your place in a world that's often unfair, about beautiful, genuine friendship, overcoming adversities and searching for love and chance while being rejected by even those closest to you.
It's worth adding that this is also a production definitely worth recommending to rock fans, as it shows the difficulties of the rock and roll lifestyle that often becomes a wild ride, as well as all the obstacles and issues usually encountered at the beginning of many musicians' journeys. There's also Gabriel's story – one of a talented drummer struggling with mental disorders, weaknesses and addictions. Despite all the adversities, he still wants to devote all his strength and passion to music, take control over himself and reach the top of the charts with his band. Will he be able to succeed with such an explosive personality? Will his friend Christopher help him through?
See for yourselves! 'The Drummer and the Keeper' can be seen on Saturday, December 5th, at 2 p.m. What can make you more interested in this film is the fact that one of the leading actors – Dermot Murphy playing Gabriel – is also a drummer and it's really him playing in all the songs performed by his band. What's more, he's no stranger to music productions; Murphy also made an appearance as Bob Geldof in Queen's film biography, 'Bohemian Rhapsody'. To wrap up, this piece can't be watched with indifference, so I wholeheartedly recommend it to anyone participating in the Ale Kino! Festival!
Sara Gronek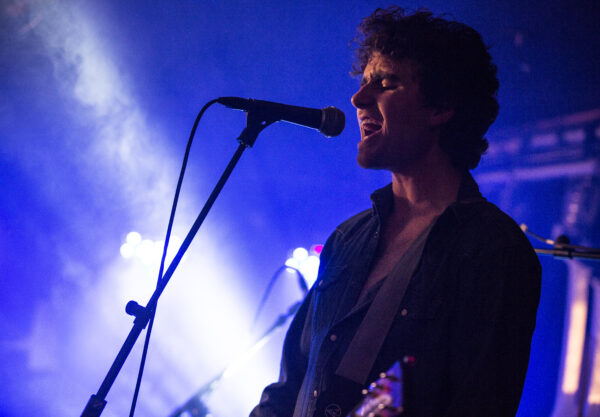 'The Drummer and the Keeper' is an Irish drama directed by Nick Kelly, and, at the same time, his first feature film. He received several nominations for the IFTA Awards 2018, including one for the best script.
The film tells the story of Gabriel (played by Dermot Murphy), who plays drums in a rock band. He really wants for his band to appear on the big stage, but bipolar affective disorder that he's diagnosed with may prove to be an obstacle on his path. One form of therapy is physical activity, so Gabriel starts to train football. During one of the games, he meets Christopher (Jacob McCarthy), who is diagnosed with Asperger's syndrome. Their story will show how each one of them had been doing in life alone and how they will cope with their issues together.
First of all, I would like to draw your attention to Jacob McCarthy's acting, who played his part brilliantly. What is important, the actor doesn't have Asperger's syndrome, so he really had to immerse in the role to make Christopher's character credible. In a conversation after one the screenings, Dermot Murphy (Gabriel) said that while preparing for his role, Jacob visited a facility that takes care of people on the autism spectrum in order to get more knowledge about the problems they face every day. McCarthy acted out their struggles perfectly.
The film touches upon a very important problem of mental disorders, especially Asperger's syndrome that not many people have comprehensive knowledge about. The viewers find out how people with this disorder function, how it makes their everyday life difficult, but also what positive outcomes can result from it and what benefits it brings.
As an extra treat, music enthusiasts will appreciate the fact that Dermot Murphy actually plays the drums and he does so in the film, too.
I really liked the film. It is rated as suitable for viewers that are 14+ years old. I hoped that it would fall into a heavier genre category; however, it was probably intended to be just as it is – so that younger teenagers could also see it. The film is definitely worth watching, sends a great message and tells a beautiful story.
Kuba Reynolds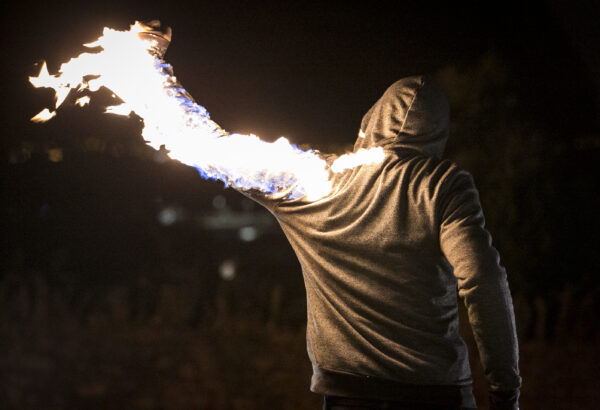 We often clash with reality and the problems of the world around us, but how do people who can't cope with their own emotions feel? How can you find a place in your own life and rebuild it? 'The Drummer and the Keeper' shows the world that is completely different from ours – it has nothing to do with fantasy, and yet, for me, it was a completely new perspective – one I didn't know before. Additionally, the viewers witness the beginning of a wonderful friendship proving that opposites attract each other and that sometimes what we miss in life is just another person.
All those who would like to see real emotions and extraordinary sensitivity on screen should save the date for 'The Drummer and the Keeper' on December 5th, at 2:00 p.m.
Dominika Kasperska