Interview
Learn, don't judge. Myriam Verreault, the director of 'Kuessipan', as interviewed by Kuba Armata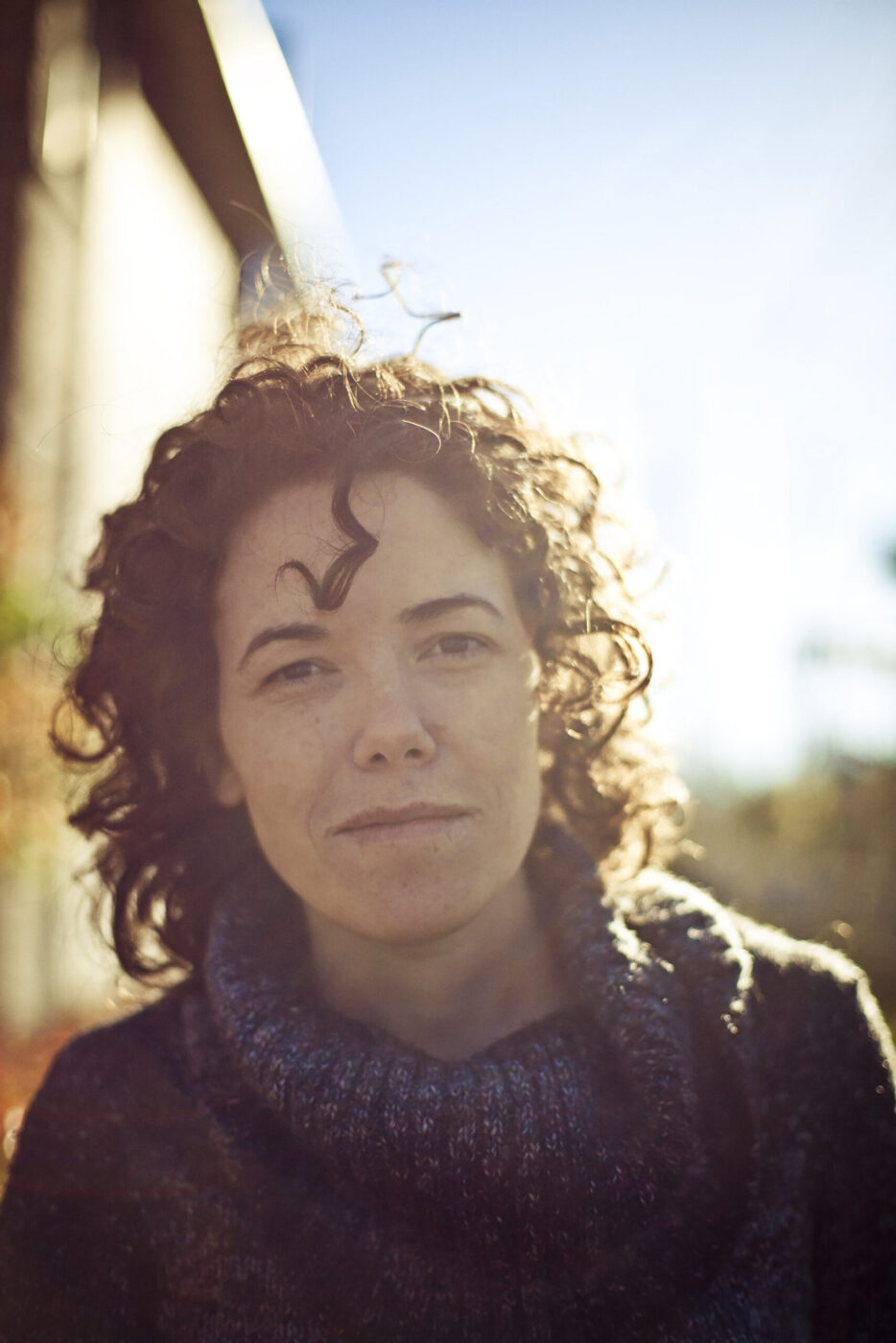 Mikuan and Shaniss, two Innu girls, have been friends forever. Their close relationship is put to the test and the certainty that they will stick together no matter what is shaken when Mikuan falls in love with a white boy.
Kuba Armata: In your film, you tell a story about the Innu community which – from our perspective – is quite exotic. They are an indigenous people of Canada, inhabiting mainly areas in the vicinity of Quebec. How did you first meet them?
Myriam Verreault: This adventure dates back some ten years ago when I was co-directing the documentary 'West of Pluto'. We were shooting in my neighbourhood, in the place where I grew up. The film was constructed as 24-hour footage from the life of local teenagers – the cast were local people with no acting experience. I enjoy the type of work where I choose the location, interact with a given community and make a film together. In that case it was easier, as I knew the area like the back of my hand. I enjoyed that experience and wanted to repeat it in a way. I remember going to Uashat, an Indian reserve in Quebec, to prepare documentation for a different project. One of my film characters came from there. I am a white woman from Quebec and at the time my knowledge of the indigenous inhabitants of those areas was rather limited.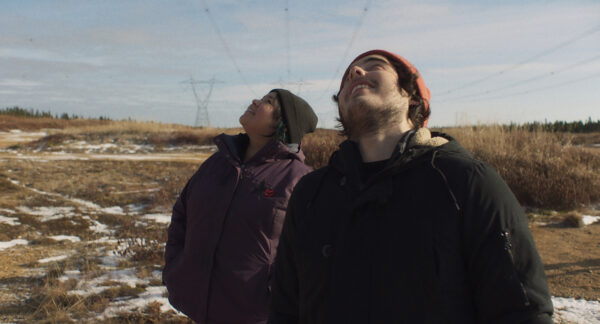 What did you experience upon your arrival?
When I went there for the first time, I was shocked – both in a positive and negative sense of the word. It was a beautiful, photogenic place, and the people gave me a warm welcome. I began to ask myself why I had not known them before and had no idea that this culture was so developed. An idea crossed my mind that I shouldn't just make a film about them, but with them. I believed that was the best way to get to know this community. However, because I was an outsider, I did not want to act alone. I wanted to find someone who would introduce me to the Innu world. I was looking for literary material about them. I found poetry, legends, but what was still lacking was a contemporary take on the issue, more focused on the clash between Innu traditions and modernity. Eventually, I found Naomi Fontaine's book 'Kuessipan'. She was barely 22 when she wrote it. It was the first book by an author from this community that turned out to be important for the literary circles of Quebec. At last, someone described the world of the Innu from the perspective of their own experience. The book is written in a beautiful, poetic language, but it is not a linear story. Naomi and I met and I asked her if she would be interested in making a film with me. She argued that she didn't know how, that she didn't have any skills in this area, but that was already within my remit. I thought that we could complement each other, and as a result we wrote the story together.
You mentioned Naomi's doubts. Were they shared by other people in the community of the Innu when you told them about your plans?
Initially, many people were quite sceptical about the idea of some white woman wanting to bring their feelings to the screen. I understood that because I think that if I'd worked on the film on my own, it might not have fully conveyed what they feel. Thanks to Naomi, I met many people from the Innu community. It took me five years to complete the screenplay and during that time I visited the reserve many times and even lived there for several months. That experience certainly contributed to making the film more whole. We involved many people from this community. We wanted our project to connect the two worlds. In fact, the première of the film took place in the reserve and it was a profound experience. The Innu community was proud of 'Kuessipan' and received it enthusiastically. It was their film, even though I do not come from that circle. I think it was the first time they'd seen each other on the big screen.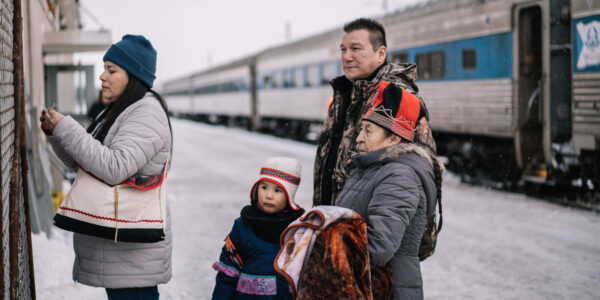 Do you reminisce about the moments when you lived in that place? How was it for you?
Some things that I found surprising were completely normal for them. For example, motherhood at a very young age. That fact caused certain problems with obtaining the funding for the film. Money is granted by institutions run by white people, who are used to completely different standards. When a 16-year-old girl in Quebec becomes pregnant, it is considered a problem, because it is not treated as something normal. In the Innu culture, however, it is perfectly natural. One should not judge that, but simply accept it as a given. When I first came to the reserve and saw all those teenagers with young children by their side, it came as a shock to me because it was completely out of tune with what I was used to. However, I tried to approach it with humility and understand the reality in which I happened to find myself. Whenever some information about the Innu community appears in the media, it is almost always with a negative undertone. The difference between a television broadcast and what you find in the actual place is huge. You can be happy there. Also, one must distinguish between the reserve, which, in my opinion, is a highly racist construct of the government, and the community. Interestingly enough, many of these people do not want the reserve to be closed down, because they are afraid that their community will then vanish.
Do you think that your film might provoke a discussion on the way the Innu community is perceived?
The film has been shown for a year now, and a lot has happened during this time. For several years, there has been a movement in Canada and the United States acting for the benefit of the indigenous people – 'Idle Know More'. It could be compared to 'Black Lives Matter'. This is a moment of social awakening when it comes to racism. People are trying to force the government to admit that systemic racism exists and to change its approach in that regard. Up to now, there have been rebellious documents about the Innu community. They are interesting and necessary, but they often appeal to people who are already convinced. 'Kuessipan' is a story of love and friendship, and can therefore have a broader reach. Perhaps our film will make a mark in the history of the movement I mentioned.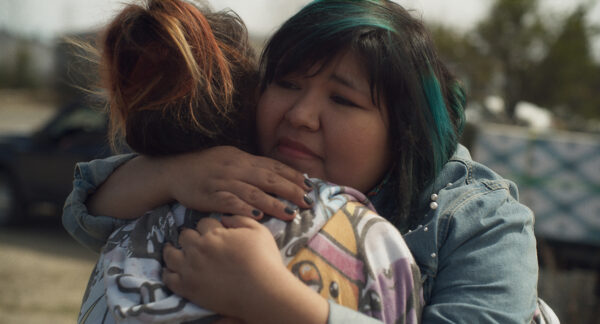 What constitutes the central issue in 'Kuessipan' is identity. The protagonist in the film wants to leave the reserve to follow her dreams and love, but at the same time there are a lot of things keeping her there; she is proud of her roots.
Identity is a topic that also interested me while I was making my first film. I like this moment in a teenage life when you try to define yourself and the idea of who you want to be hits you. It turns out to be a little more complex in the case of young women in the Innu community. On the one hand, you are at an age where you try to think about yourself in this way, on the other hand, because of your cultural heritage, you have no choice but to try to define yourself in the collective. It occurs to you that your loved ones have lived here for centuries and you are at a crossroads. There's extra pressure, too, because now there are only about 20 000 people representing this community. Many young people have left the community to study, thus mixing up with white people. All that is quite overwhelming, especially in view of the belief that in 15-20 years' time this culture may disappear.
You talk about a very specific place, a community, but at the same time, the story we see on screen is universal. Was that your assumption?
It is always my goal when I build a story. I base the plot on something local, specific, but I feel that if I am honest and fair in my take on the subject, I can move viewers from different parts of the world. Of course, it is possible to treat this film solely as a story about the Innu community, but for me it is above all a story about friendship and love. These are very universal themes. Each of us has a childhood friend whom they have not seen for a long time, because life wrote different scenarios for us. However, we still think about this relationship with tenderness. It is a kind of story that works everywhere.