Interview
It's easier to write something on the Internet than make a film. Arash T. Riahi, the director of 'Oskar and Lilli', as interviewed by Kuba Armata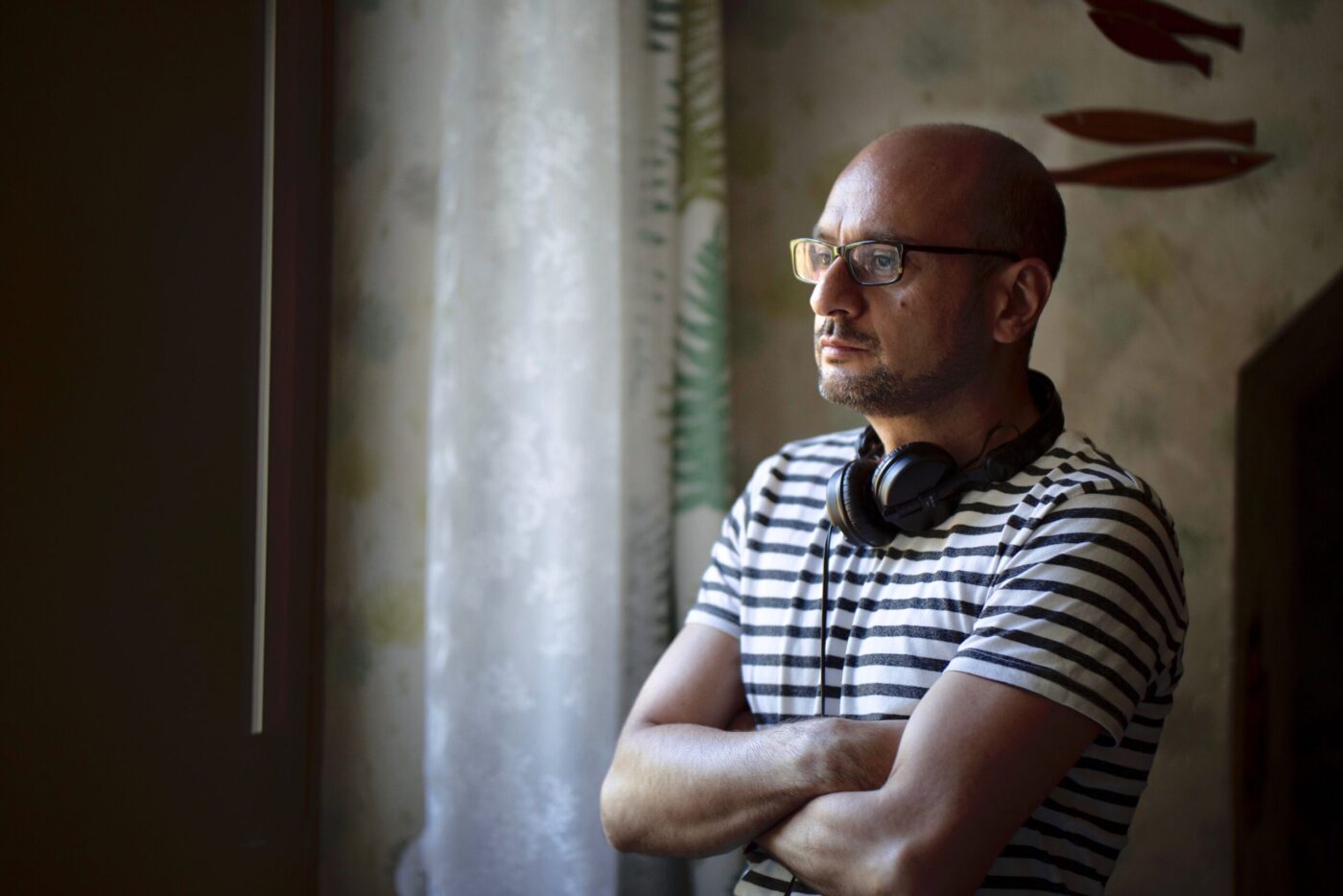 Oskar, Lilli and their mother are from Chechnya but have been living in Austria for six years when the authorities decide to deport them. The mother's attempted suicide puts the deportation on hold, but also leads to the forced separation of the family. A bittersweet tale about the many different ways you can view the world in order to survive.
Kuba Armata: Your film is based on the novel by Monika Helfer. Do you remember your first impressions after you've read the book?
Arash T. Riahi: The book was published in 1994, so the then-reality differs a bit from the one presented in the film. It has nothing to do with refugees or Chechnya, and children didn't use mobile phones then. There are numerous differences of this sort. When I read the novel, I was very much impressed with the beautiful language used by the authoress, as well as its poeticism and the imaginative plotline. It is a story about siblings whose mother experiences psychological problems. As a result, the family is separated and the children end up with different foster families. I met with the authoress, told her about myself and the political dimensions of my previous films. I am a child of refugees myself and got to Austria at the age of eight. So I was the same age as the protagonist, Oskar. In fact, that character bears a lot of similarities to me. Say, for example, his outlook on life or his optimism which makes it easier for him to deal with the reality he faces.
What happened then?
Monika agreed to my vision, also in the context of the political message of the film. It took me six or seven years to make it. That was a time when a lot of families who had adapted to the life in Austria well had been trying to obtain the refugee status, but to no avail. Throughout that time, children had been attending school, had been good students, and managed to perfectly master the German language. And all of a sudden, they found out they were to be deported along with all their family. I asked myself: Has anyone ever given any thought to what is happening to those people afterwards? Politicians boast about deportations – I remember when the French Minister for Internal Affairs said he was very proud because he had managed to complete deportations of 20 thousand people. The children had done nothing wrong, whatsoever. They had nothing to do with it.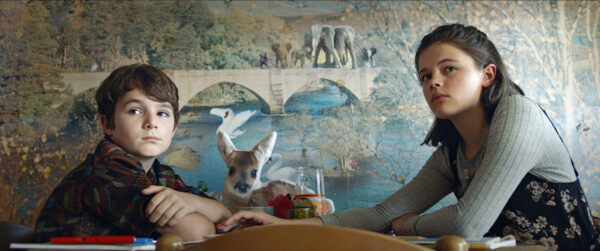 Do you believe that it is they – just like Oskar and Lilli, your young protagonists – who are the most affected victims of the refugee crisis and the often brutal politics it entails?
Certainly so. Those people come to a different country from horrible places. Who – out of their own will – would leave their life behind (the life they have been building several dozen years) only to go somewhere else? We had tried everything just to stay in our own home, with our relatives and the language we had been speaking all our lives. You need to understand that when those people actually decide to leave, it is a moment when they are forced to do so; they are left with no other choice. Children would not understand that, they are innocent. Unfortunately, such an experience makes them lose that innocence. Considering human rights or respecting the rights of minorities, Europe seems the best place to live. The refugees who end up here usually come from countries run by dictatorships. While still in their homeland, they admire Europe for the prevailing freedom of speech and the fact that everyone enjoys their rights. And what do they experience upon arrival? They have to live for years in a tent on a Greek island or behind bars in camps in Italy. If adults fail to understand this, how could children? I consider this to be a very short-sighted approach, because, after all, if taken care of properly, provided with access to education, told about democracy or humanity, those children would decide on the future of their countries at some point. It is both irritating and sad when such potential for human development is wasted. After all, no four or five-year-old child is a radical.
In your case, what was the process of exploring these issues, so necessary for the film?
The research concerned social workers and the UN Refugee Agency. One of the statistics showed that around 70% of children who had been deported never attended school again, ended up on the street, became addicted and died as a result. This cannot leave you indifferent. I myself have been dealing with the refugee issue for 20 to 30 years, so there was not much to surprise me in this regard. However, I simply did not want to make yet another depressing film about refugees. That is why I take the children's perspective. They are not interested in politics, rather in making friends, living life to the fullest, and playing. Even when you are a young refugee and everything comes a little harder, you are still a child. I wanted to show how the young protagonists try to change the reality around them in different ways. I focused on the feelings they have inside them. There is sadness, but also joy. Why should I censor it? I wanted to make a genuine, honest film about life. For life is made up of better and worse moments.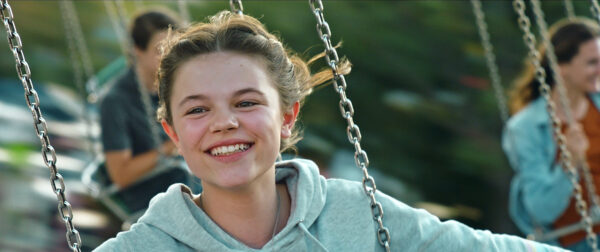 When you think about the attempt to solve the refugee crisis in the future, are you rather optimistic or pessimistic?
I always try to be optimistic. If there was no hope, nothing could come to fruition. Hope alone is not enough, though. You have to do something to give it a little nudge. Many people talk about hope for a better future, about demonstrations in the streets that can have a positive effect. The problem is that instead of actively participating in them, they are only hoping or signing an online petition on something. That is not enough. We have found ourselves in a rather complicated situation and I believe that the European Union must find a way out of it. In my opinion, countries which do not agree to take in refugees should be punished. If you do not share the EU's democratic values, you shouldn't reap the economic benefits of the community either.
As a director, do you feel a social responsibility when you take up topics like those addressed in 'Oskar and Lilli'?
Of course I do, although sometimes it is difficult for me. As I said, I am a child of refugees, my parents had always been active and fought for human rights. For that reason, my father spent five years in a prison in Iran. So politics has always accompanied me and, at the same time, I felt I had to do something for the community. These are the positive things that come from a leftist world view – you feel that you are part of society and everyone should contribute to making the world we live in a better place. That is why I could not make a faithful adaptation of this novel. I had to add a political context to it.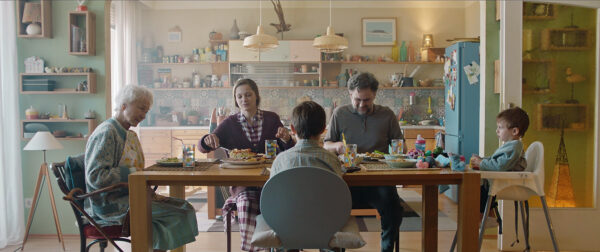 Is it difficult to present such a complicated world from a child's perspective?
It was not so difficult for me, because I have been doing this for a long time. I guess I can find common ground with children. I understand them, I make friends with them, we often do some silly things together on set. I try to nurture my inner child all the time. I don't want to grow up. It is a good way to work with young actors. We have auditioned nearly 250 children, including those from Chechnya, for the lead roles. I quickly realised that children who were born in Austria speak German with a natural accent, while those who came here a little later in life often have no accent at all. I decided it would be better if my protagonists spoke German very well, because the audience would treat them as 'their own'. 'Normal' children, like all other.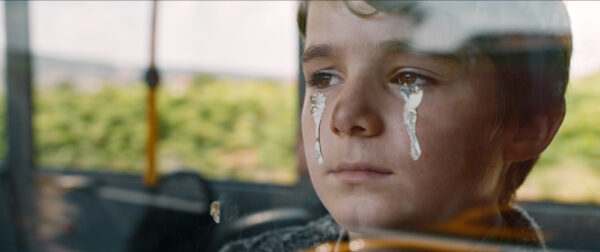 Do you think that a film can change reality?
I think it can. We can't be too naive, though, because films will not change the whole world but they can seriously serve a specific purpose. In this day and age, we are being bombarded with fake news via social media. Filmmakers may turn out to be the ones to be trusted, as they sacrifice several years of their lives to tell a particular story. If they didn't take it seriously, they wouldn't attempt it at all. After all, it is much easier and faster to write something on the Internet than to make a film.