Review
In a Young Critic's Opinion #14: "Summer Rebels"
We dedicate the In a Young Critic's Opinion series to the group of young people who have been associated with Ale Kino! for years. They met us when they were just pre-schoolers coming to our screenings of the best cartoons; they've stayed with us, even now when they are already diligent high-schoolers or adult university students. We are happy to hand them over our website and read their opinions on the films shown during the 38. edition of the Ale Kino! Festival.
'Summer Rebels' directed by Martina Saková is another interesting piece presented during this year's edition of the Ale Kino! Festival. It's a hilarious story about summer adventures of a boy, Jonas, who decides to run away from home to spend his free time with his grandfather, Bernard. However, not everything goes according to his plan. The story's full of twists and turns, mix-ups, unlikely coincidences and, sometimes, failures. That's not how Jonas remembers past, carefree stays at his grandfather's, but he'll still try to do his best to bring back old joy and spice up the small-town atmosphere. He won't be alone, as his friend Alex will join his shenanigans. Who knows what the two of them will be capable of? Stealing flowers, renting a kiosk to start their own business – these are just some of the kids' antics. One thing is for sure – you won't be bored with them.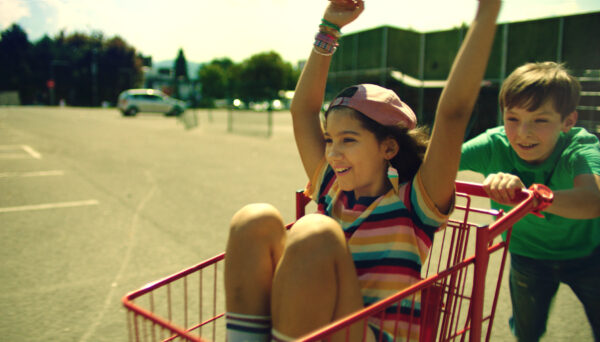 On the other hand, we see a charming picture of Jonas's relationship with Bernard, based primarily on serious conversations between an experienced grandfather who teaches life lessons to his young, curious grandson. The viewers will be surprised by some of Jonas's ideas, such as finding a wife for Bernard. To do this, he starts his "Cool Grandpa" operation and teaches Bernard what sneakers are. He also creates a dating profile for Bernard and then sets him up on a blind date – all that without telling him, of course. The thing that can't be missed in this film is the huge gap between two generations, whose attempts at understanding each other end comically at times. But as Alex and Jonas sum it up: "old people are like that, sometimes they mess things up."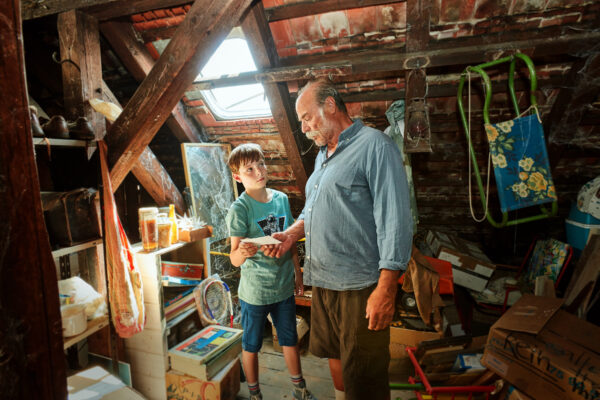 In my opinion, this film is also an important lesson in how to deal with the loss of a loved one and the importance of memories in such situations. The value of having a family that supports one another is shown here beautifully, while the relationship between Jonas and Alex is, in turn, a wonderful display of friendship that we all can learn from. That's why I think this film is a dose of both fun and important life tips.
I can't help but ask: Who among us doesn't dream of endless summer and vacations? So, if you want to experience a world of carefree childhood and unforgettable adventures, sit back in front of your screen and let yourself be carried away by Jonas's crazy ideas. You certainly won't regret it!
Sara Gronek