Review
In a Young Critic's Opinion #13: "The German Lesson"
We dedicate the In a Young Critic's Opinion series to the group of young people who have been associated with Ale Kino! for years. They met us when they were just pre-schoolers coming to our screenings of the best cartoons; they've stayed with us, even now when they are already diligent high-schoolers or adult university students. We are happy to hand them over our website and read their opinions on the films shown during the 38. edition of the Ale Kino! Festival.
'The German Lesson' is a German drama directed by Heide and Christian Schwochow, dedicated to viewers over 16 years of age. The production premiered on October 3rd, 2019, but the story told in the film's been known for over 50 years. The German Lesson or Deutschstunde is a 1968 novel by Siegfried Lenz; it was published in Poland three years later.
The novel consists of two parts, each of them taking place in a different time period, and tells a story of Siggi Jepsen, a boy who's staying in a juvenile facility. During his classes, Siggi's asked to write an essay entitled The Joy of Having Duties. However, when time's up, he hands over a blank page from his notebook. As a punishment, he's placed in solitary confinement until he completes the task. We find out that him not writing anything wasn't the result of not having any ideas, but actually from too many thoughts and inspirations. It's this moment in the film when the plot moves back to 1943, to the German village of Rugbüll where the Siggi's been brought up. We learn about the boy's life when he was little and all the bad things he experienced. We see his relationship with his family and their friends and discover the reason behind his stay in the facility.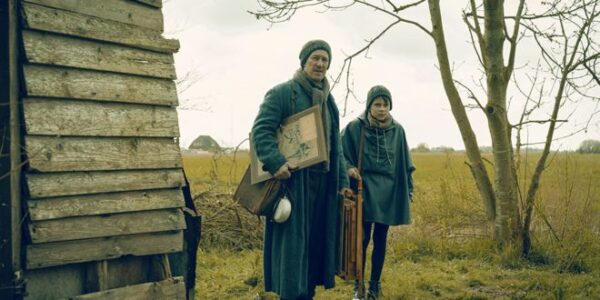 The film focuses mainly on Siggi's childhood trauma. The boy feels completely petrified by his father, who was often violent towards him as a punishment for his disobedience. The brutal mechanisms of a totalitarian state and problems faced by Germany under National Socialism are also clearly shown.
The captivating plot and the shocking issues that the film touches upon are adorned with amazing shots by Frank Lamm. The beautiful landscapes are an inseparable part of this production and they're what caught my attention the most.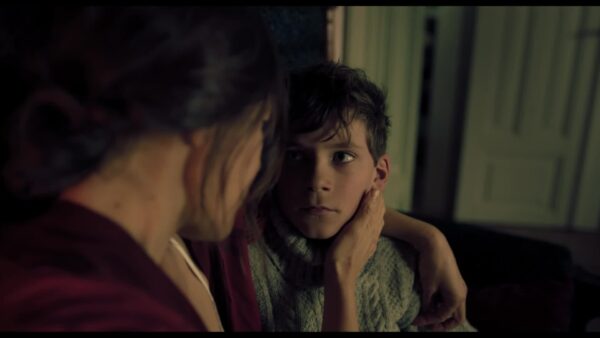 In my opinion, 'The German Lesson' is the best film of this year's Ale Kino! International Young Audience Film Festival. The story put me through a whole range of emotions, made me feel curious, depressed and anxious. The stunning frames balanced its dark mood with the beauty of nature. It's a production that definitely becomes food for thought, and it's precisely this ability to make viewers think that makes this film so unique.
Olga Bosak