Accompanied by his mother during a short summer stay in his grandmother's small town, 5-year-old Giulio spends time in front of the house, while the other children play in the alleys of the village. Jokingly mistaking the daily gestures of an elderly neighbour, Giulio decides to imitate him. The game will lead him to make new discoveries and new friends.
Competition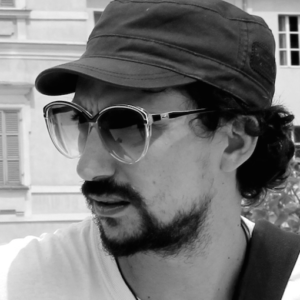 Raffaele Salvaggiola
An Italian filmmaker. Since 2004, he has written and directed several short films which were shown at Italian film festivals. Io Non parlo mai (2012) won several awards in the country. In 2016, he wrote, directed and produced 1/2, his debut feature film with which he participated in international festivals including the Sofia Independent Film Festival.